Here's a couple of nice outdoor deals in Midway:
Ice Castles – Pay $12 ($20 value) for admission for TWO or pay $24 for FOUR. These are limited and will sell out fast.
Located in Midway, view beautiful, hand-crafted ice castles as you walk through a cavern of archways, towers, and tunnels all built from solid ice. Not valid until January 2, 2014 and expires February 28, 2014.  This looks pretty cool!
Last year, Oprah.com called Brent Christensen's Silverthorne Ice Castle "a cavernous, surreal-looking place that looks as if it were constructed by an army of icy elves." The original Ice Castle was much smaller than that Brent's current palatial work.
 …………………………………………………………………….
Winter Sleigh Ride – Pay $12.50 ($35 value) for a Santa Sleigh Ride for one at the Homestead Resort in Midway.
 …………………………………………………………………….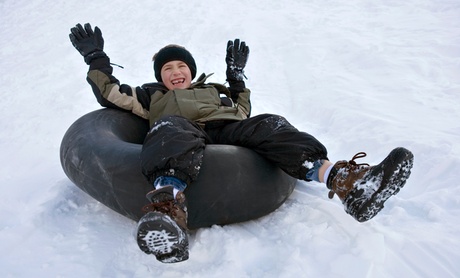 Snow Tubing at Soldier Hollow – Pay $25 ($40 value) for two hours of snow tubing for TWO.
There are three options available for up to SIX people. Expires March 16, 2014.